CS LWR - Universal Card Encoding with Scan & Print Functionality
This encoder can personalize and read all three different types of ID-1 cards (MagStripe, RFID or Smart Card). Besides its unique and as yet unsurpassed encoding quality and engineering durability, the system is equipped with a scanner and has provision for a monochrome print attachment.
The CS-LWR is a personalization station in compact form.
This personalization system comprises tried and tested components (card separator and stacker) and is based around the well-accepted and widely-used LWR universal encoder. The robust construction of this unit is purposefully designed for round-the-clock operation in harsh environments where up to 3,600 cards can be separated per hour. The throughput is, however, very much dependent on the encoding, scan or print processes being used for the application.
Scan and printer extensions.
The high-resolution print unit uses the same HP ink jet expertise in use by millions of office printers. The print head is capable of printing monochrome alphanumeric fonts, barcodes, 2D codes and Matrix Codes at resolutions up to 600 dpi on fat-free paper or plastic cards at a staggering 30 m/min. The scanner, which is typically used for data acquisition or print control, recognises all common typefaces, barcodes and even 2D and Matrix Codes.
Product Image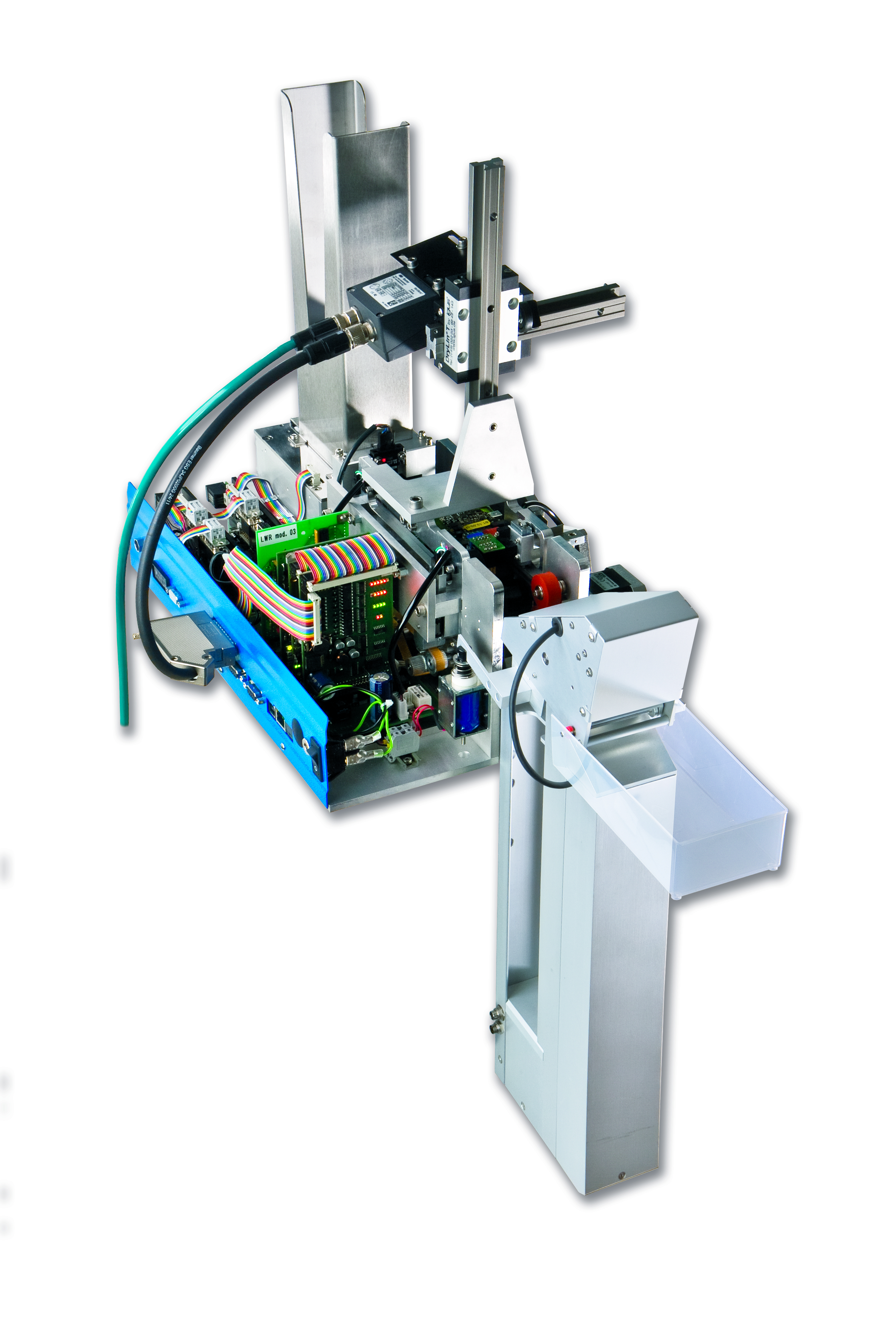 Product Videos
LWR - RFID, Mag Stripe and Chip Cards: All Personalized in a single unit
This encoder can personalize and read all three different types of card, and besides its unique universal function, the card manufacturing industry is presented with a modular unit with an as yet unsurpassed encoding quality and of exceptional durability. In short, it is a unit that satisfies even the highest of demands.
The LWR is suited to smaller personalization stations.
The robust yet precision construction of the LWR provides easy access to the unit for component exchange that follows a "think green" code of conduct.
With a clear focus on professional personalization stations, the LWR processes all three tracks of standard credit card sized (paper and plastic) magnetic stripe cards at a moderate 2,900 cards per hour, and provides both HICO and LOCO functionality. The encoded cards can be either continually fed through the device or returned via the input slot.
Product Image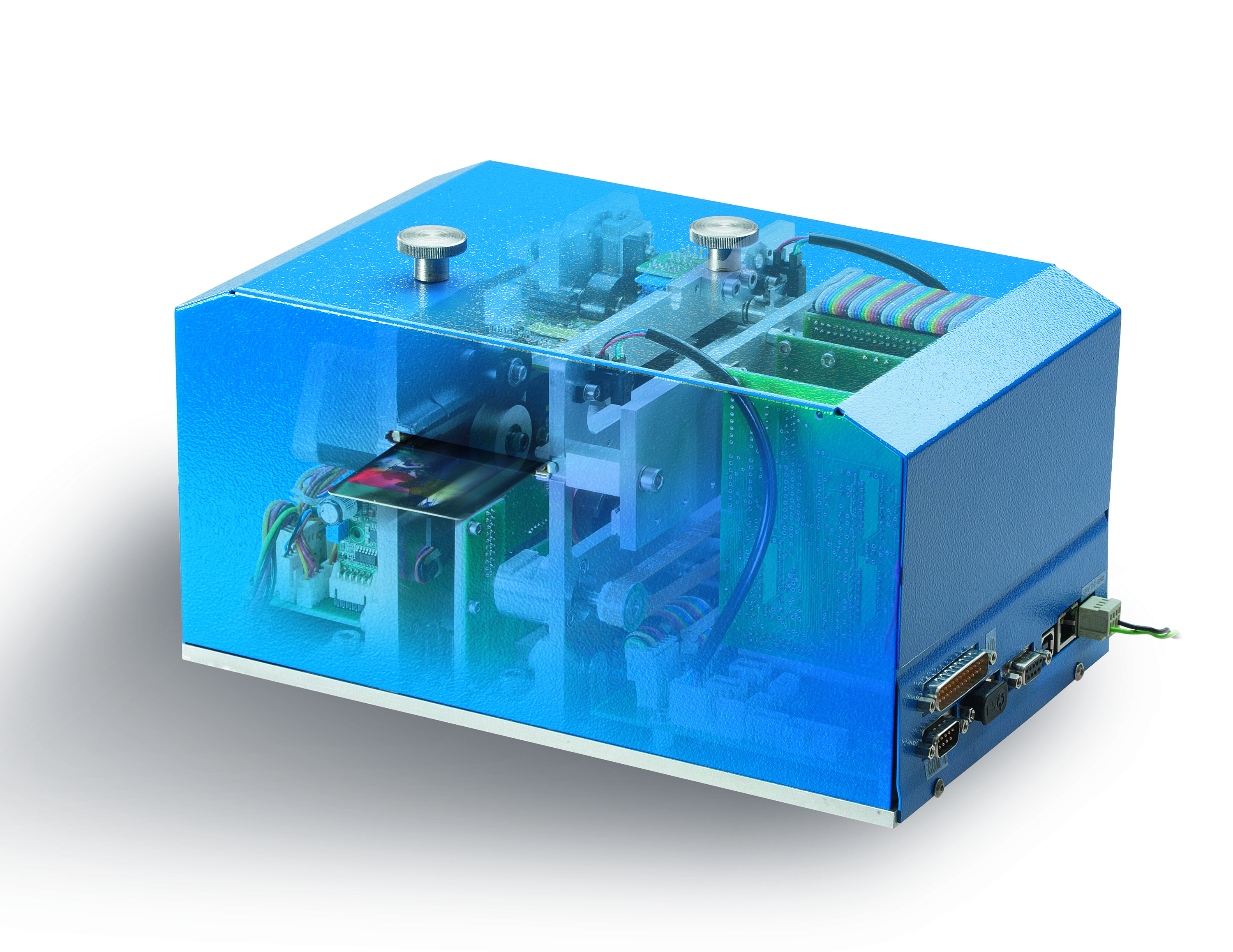 Product Videos
RFT - Multi RFID Card Encoder: For parallel encoding of RFID Cards
This multifunctional RFID encoder has been designed to process both paper and plastic ID-1 sized or nonstandard sized RFID cards and tickets. The speed at which this is achieved is very much dependent on the RFID tag type, the data to be programmed and its encryption.
Turbo boost through intelligent parallel programming
High performance microcontrollers have made it possible to process multiple RFID cards in parallel. Depending on the type of card, programming can take up to 30 seconds, which inevitably reduces the throughput quite drastically to approx. 120 cards per hour! So, for example, if given a charge of 5,000 cards needs personalizing this task would take some 42 hours to complete.
This is where the ingenious Rinas parallel processing concept comes to fruition. The Rinas RFT is a cascadable stacker in which the number of RFID antennas is determined by you, but is currently limited to 6.
Increased throughput guaranteed
Maximum flexibility
Different card substrates with varying thicknesses can be processed without any mechanical adjustment and even processing card sizes outside the ID-1 standard is possible. The parallel functionality can be software deactivated without great overhead to suit your requirements and optimize the throughput - e.g. for reading the UID.
Limitless expandability and compatibility
The built-in card transport mechanism makes it possible for the unit to be placed inline within an existing perso environment. However, when combined with our high-speed magnetic card encoder, scanner and print system, the unit becomes a dedicated perso station in its own right occupying little more than a keyboard and monitor on a typical desk.
Product Image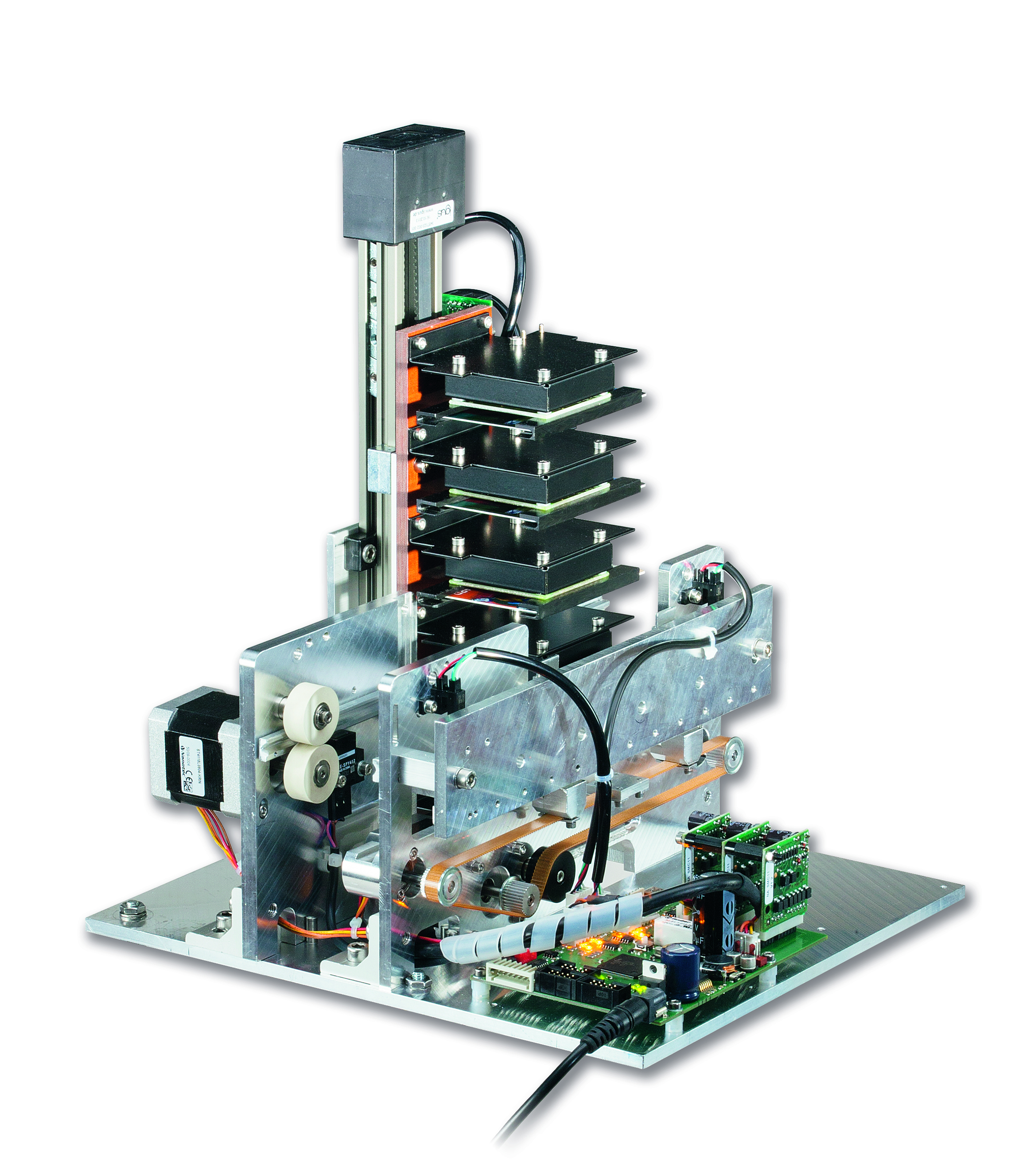 RFE - Continuous Encoder for RFID/Magnetic Stripe Tickets
The RFE encoder has been designed to process both continuous and perforated tickets of differing lengths and widths; all that is required is a print mark on each ticket for correct positioning. All current RFID standards have been catered for as has ISO7811 for MagStripe encoding of HICO and LOCO tickets.
Parallel RFID programming
The number of transponders is determined by you 1 for parallel processing of large data volumes to boost throughput. The standard antenna is able to process (HF) Mifare®, Legic® as well as (LF) I-Code, Hitag™ and EM.
Print function – even on both sides
High resolution monochrome printing is achieved using ink-jet printer technology using HP ink cartridges and dedicated software for the layout. The print controller can address up to 4 heads which enables a print area up to 4x 12.7 mm (48 mm) per side to be covered. The design flexibility inherent in the RFE permits 2 such controllers to be fitted enabling a variety of print possibilities for simultaneous printing on both sides.
The special inks 2 used do not need a curing station, which greatly reduces the machine's running costs and the print unit itself is capable of printing all common alphanumeric fonts, barcodes, 2D codes and logos at resolutions up to 600 dpi at a staggering 30 m/min.
Scan function – even on both sides
The prime function of the scanner is to determine the readability and quality of barcodes, 2D-codes and alphanumeric text. Dedicated software configures the scanner, enables mask creation and analyses information on-the-fly.
Second RFID identification position
The ticket can be identified once again by its UID which, when used in combination with a previous scan operation, serves as a verification tool. Should the print, for example, be unreadable or carry the incorrect information for that ticket then this ticket can be nulled.
Marking defective tickets
Optical recognition of a defective ticket (chip defect, print unrecognizable…) is accomplished with a marker pen which is positioned on either the front or rear of the ticket.
Product Image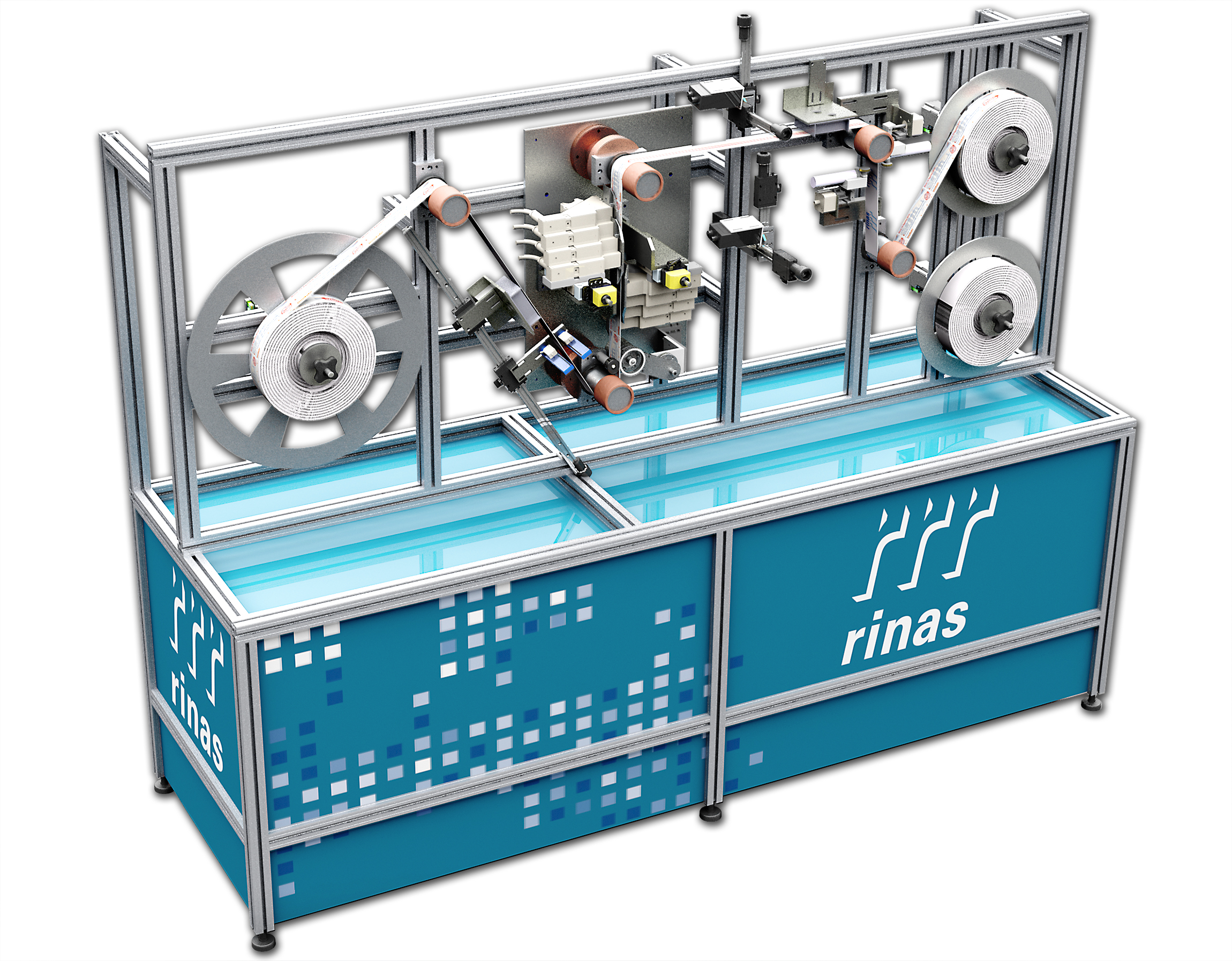 Product Video