CS LWR - Universal Card Encoding with Scan & Print Functionality
This encoder can personalize and read all three different types of ID-1 cards (MagStripe, RFID or Smart Card). Besides its unique and as yet unsurpassed encoding quality and engineering durability, the system is equipped with a scanner and has provision for a monochrome print attachment.
The CS-LWR is a personalization station in compact form.
This personalization system comprises tried and tested components (card separator and stacker) and is based around the well-accepted and widely-used LWR universal encoder. The robust construction of this unit is purposefully designed for round-the-clock operation in harsh environments where up to 3,600 cards can be separated per hour. The throughput is, however, very much dependent on the encoding, scan or print processes being used for the application.
Scan and printer extensions.
The high-resolution print unit uses the same HP ink jet expertise in use by millions of office printers. The print head is capable of printing monochrome alphanumeric fonts, barcodes, 2D codes and Matrix Codes at resolutions up to 600 dpi on fat-free paper or plastic cards at a staggering 30 m/min. The scanner, which is typically used for data acquisition or print control, recognises all common typefaces, barcodes and even 2D and Matrix Codes.
Product Videos
Product Image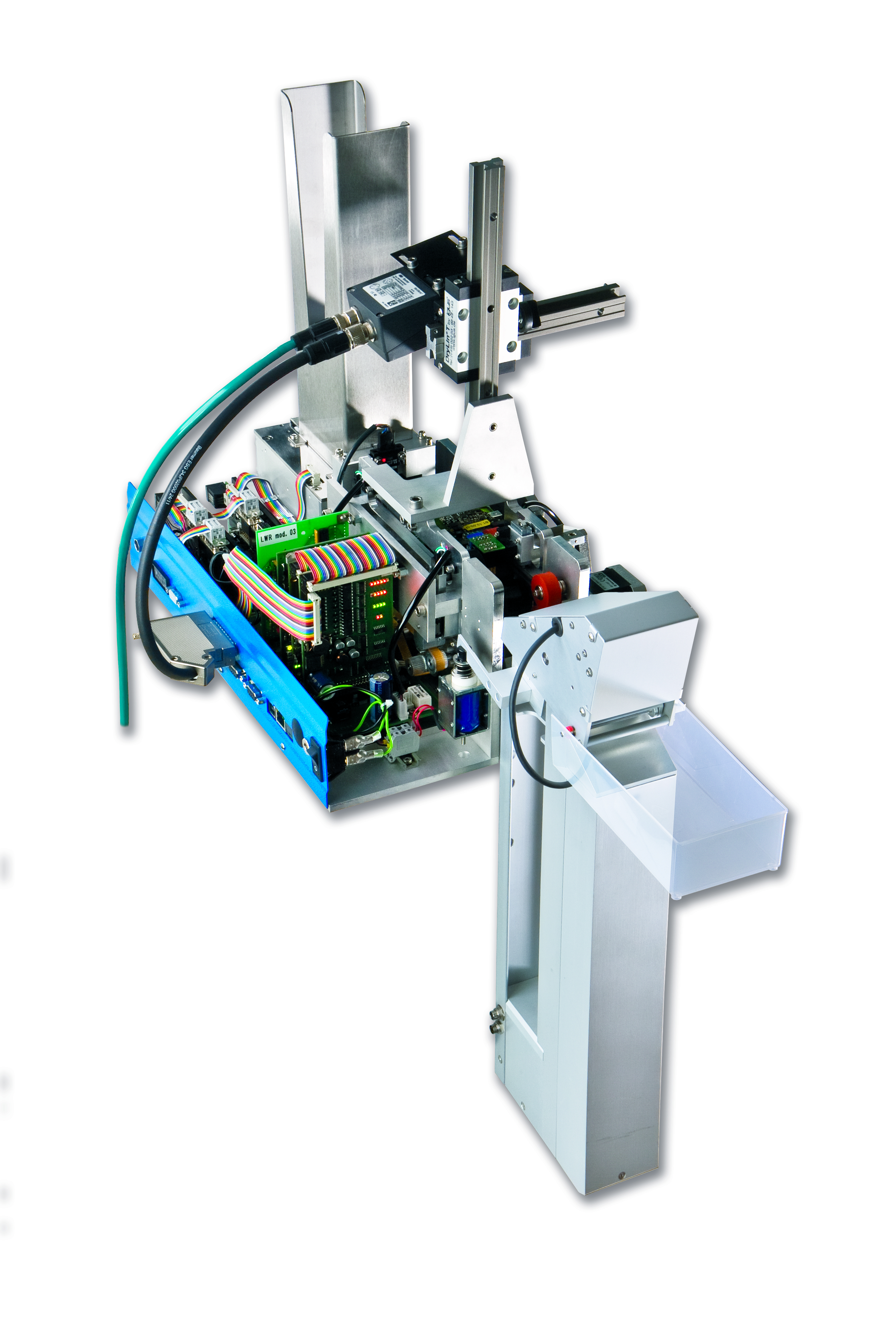 LWR - RFID, Mag Stripe and Chip Cards: All Personalized in a single unit
This encoder can personalize and read all three different types of card, and besides its unique universal function, the card manufacturing industry is presented with a modular unit with an as yet unsurpassed encoding quality and of exceptional durability. In short, it is a unit that satisfies even the highest of demands.
The LWR is suited to smaller personalization stations.
The robust yet precision construction of the LWR provides easy access to the unit for component exchange that follows a "think green" code of conduct.
With a clear focus on professional personalization stations, the LWR processes all three tracks of standard credit card sized (paper and plastic) magnetic stripe cards at a moderate 2,900 cards per hour, and provides both HICO and LOCO functionality. The encoded cards can be either continually fed through the device or returned via the input slot.
Product Videos
Product Image