WDUV250 - 6A/12A Digital Press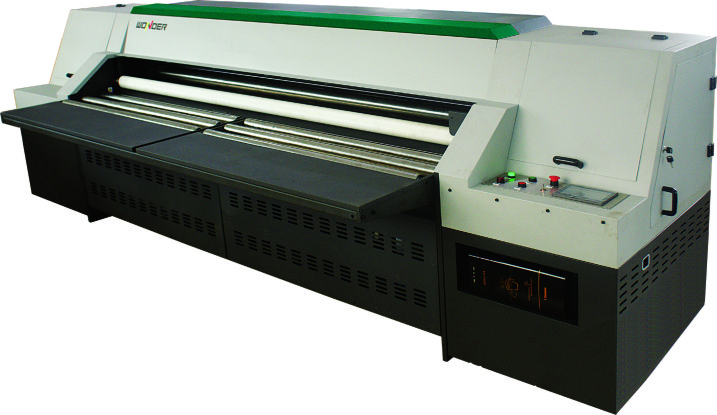 Product Description
The WDUV250 offers incredible speed and a small footprint at an attractive price point not found in other traditional inkjet technologies. The press can handle a sheet size of 2,500 mm x 2,000 mm.
This Press can be customized as per Customer requirement to include either 6 high precision Piezo Print Heads or 12 high precision Piezo Print Heads.
Now you can print custom, full color boxes with special promotions, personalized ad copy, and graphics – on demand. The print speed, small foot print, and price point of the WD250 opens new business opportunities and markets previously unserviced by the corrugated box and packaging industries.
Technical Specification
Print Head
High Precision Piezo Print Head
Number of Print Heads
6 Heads/12 Heads
Ink
Special UV Curable Ink
Number of Colours
4 (CMYK) + White
Print Head System
Temperature controlled system
Printing Resolution
600 x 1,800 dpi
Printing Speed
35 sq. meter per hour/ 70 sq. meter per hour
Print - Width x Length
2500 mm x 1360 mm (98.42" x 53.54")
Print Head Adjustment
Between 2 mm and 4 mm
Feeding
Automatic
Ink Supply
Automatic
Substrate Thickness
1.5 mm - 35 mm.
Note: At the time of manufacturing, machine can be customized to take a substrate thickness up to 50 mm
Environment
Indoor Temperature: 15 - 32 Degree Celcius
Humidity: 20 x 70%
Power Supply
4.5 kW, AC 220V, 50 - 60 HZ
Machine Size (L x W x H)
3010 mm x 4162 mm x 1280 mm
Packing Size (L x W x H)
4350 mm x 1820 mm x 1650 mm
Net Weight
2,800 KG
Gross Weight
3,000 KG