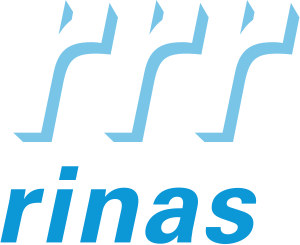 Resolutely pursuing success
Founded by Wilfried Rinas in 1984 in Aftholderberg, a small community between Pfullendorf and Überlingen on Lake Constance, Rinas Gerätetechnik GmbH very quickly became one of the world´s leading companies in the magnetic and chip card technology sector.
The key to our success: we concentrate on what our customers need and on the high demands we have always made of both ourselves and our products-excellent quality, security, flexibility and economic efficiency.
What We Do
You are unlikely to find anyone who knows more about magnetic strip technology than we do. And this extraordinary expertise forms the basis of our greatest strength: the development of individual services and tailor-made hard- and software for the OEM, Analysis/QA, Production, Desktop and Accessories sectors.
Whatever you need: talk to us about it. We will find the perfect solution.
Our Core Competencies
1) Encoding, reading and analysing magnetic strips and their digital data and physical properties.
2) Writing and reading chip cards.
3) Handling cards and tickets (PVC and paper)
4) Equipment engineering (a combination of precision engineering, electronics, firmware and/or software).
Rinas Products are Safe, versatile and economical.
For many years now, Rinas devices have proved themselves in practice every single day, all over the world and in the most varied of application areas. For example, our high-speed readers are used as inline components in production lines in the personalisation of magnetic and chip cards. Our analyzers, on the other hand, are implemented at numerous manufacturers of magnetic strip carriers as quality assurance instruments around the clock in three-shift operation. Wherever Rinas technology is being used, the user can be sure of a safe and economical procedure.